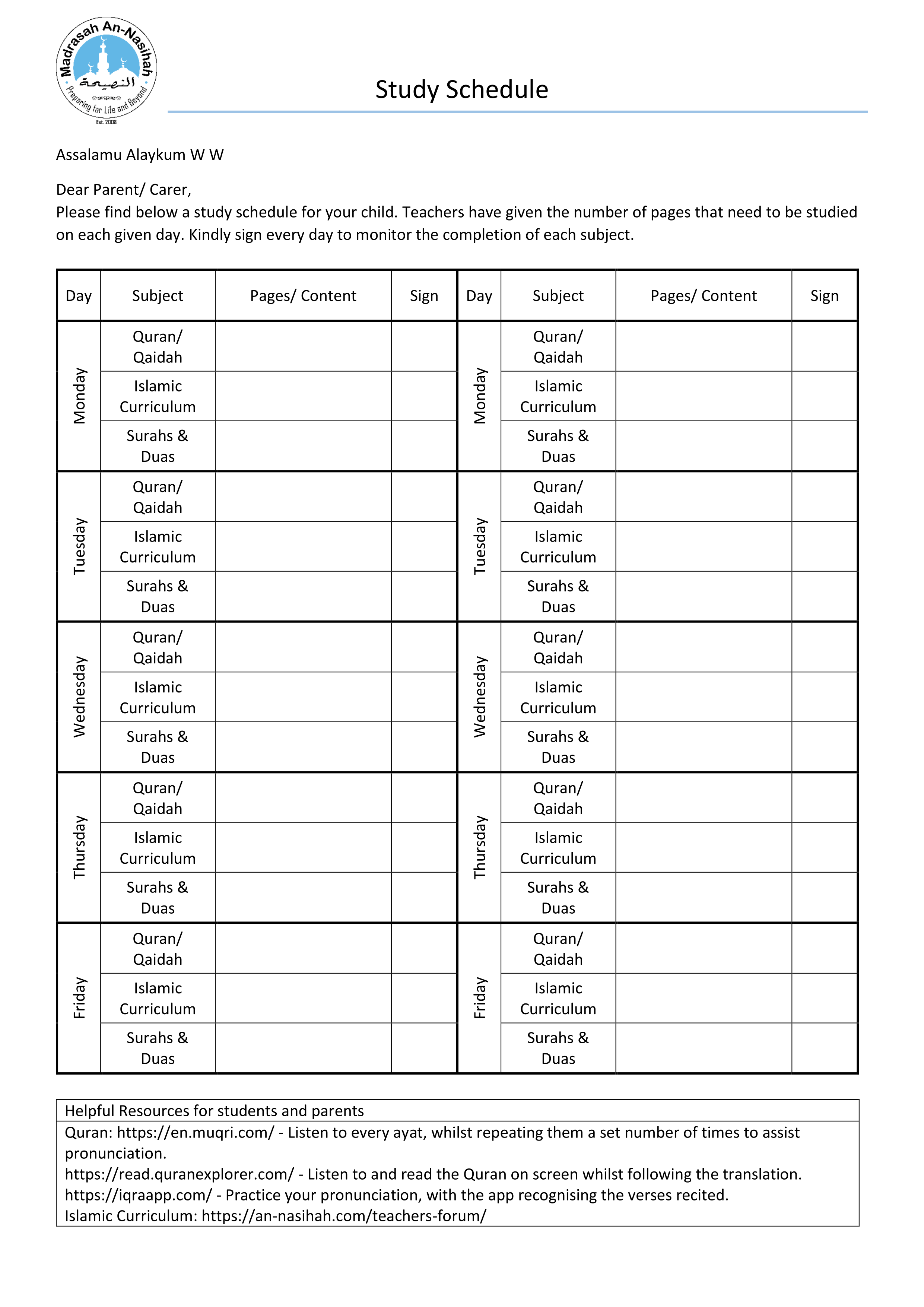 An easy to use template for teachers to assign work to pupils during exam periods or elongated holidays eg. during a shutdown.
Useful Links
https://en.muqri.com/ – Listen to every ayat, whilst repeating them a set number of times to assist pronunciation.
https://read.quranexplorer.com/ – Listen to and read the Quran on screen whilst following the translation.
https://iqraapp.com/ – Practice your pronunciation, with the app recognising the verses recited.
https://zoom.us/ – Online webinar/live lesson tool. Use with correct guidelines to pupils in order to ensure safeguarding.
We will be updating this page with more links soon in sha Allah.