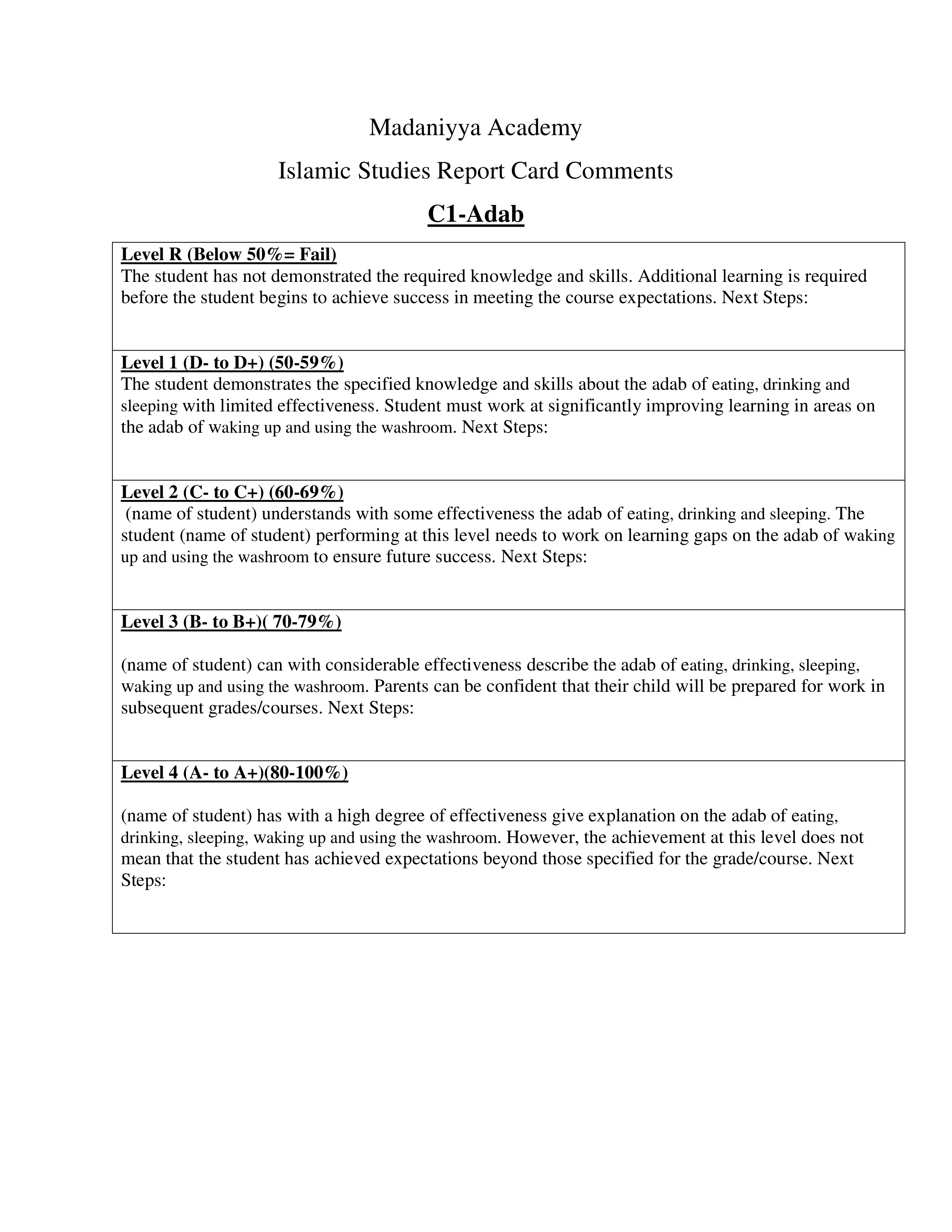 Report Comments Bank
This comments bank is an aid to writing reports for individual students. Reports cover all subjects found across all 8 books. Comments vary to give teachers assistance in writing accurate comments for all students according to their results. All comments can be amended to suit your needs.
This resource is based on the An Nasihah Islamic Curriculum.